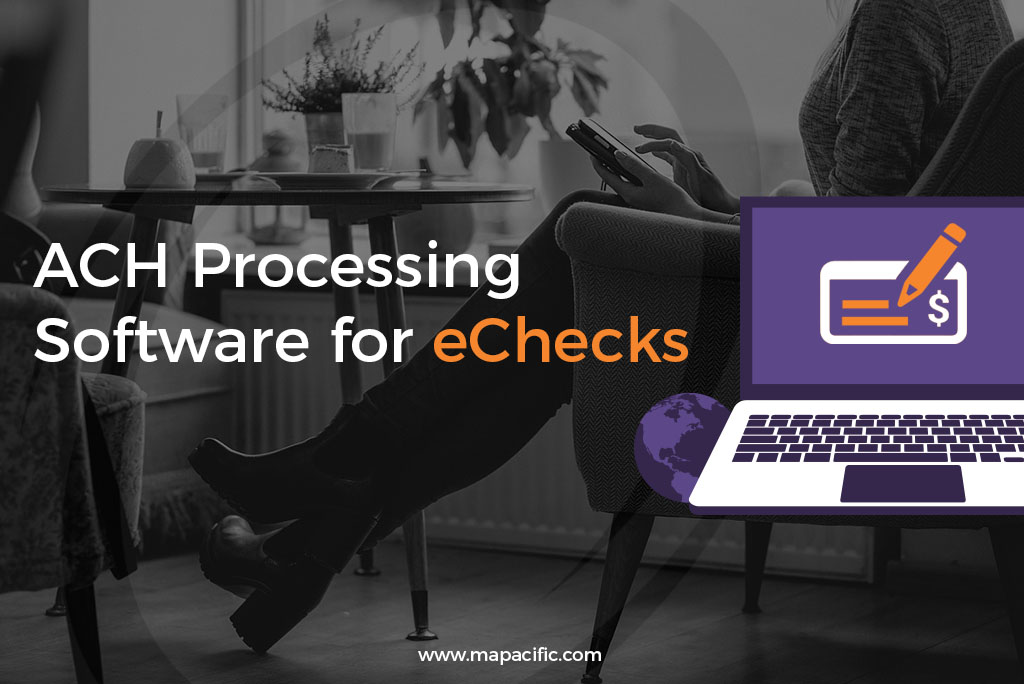 Automatic clearing house (ACH) payments have become a staple for many businesses and users. People are increasingly using digital transactions for their day-to-day purchases such as ACH and eChecks. In a study by the Federal Reserve, it was found that ACH transactions totaled $143.30 trillion in 2015. Twenty-three percent of those payments were from online purchases.
As the number of digital transactions continues to rise, is your credit union equipped to provide ACH processing to your members? Member Access Pacific (MAP) offers ACH software designed specifically for credit unions. When you partner with MAP, we will work with you to ensure the software is functioning correctly and help you integrate the ACH product into your marketing strategy.
When you add ACH processing to your service line you can increase your transactional portfolio as well as attract new members and retain existing ones through the many benefits this service offers. Some of these benefits include:
• Direct Deposit Services
• Accounts Payable Services
• Payroll Services
• Same Day ACH
• Account to Account Transfers
• Business to Business Payments
Your members will have peace of mind knowing ACH payments are through their trusted financial partner rather than an unknown third-party. MAP's ACH software is compliant with NACHA laws, so not only will your members have peace of mind, but your credit union will also.
In addition, MAP offers a complete suite of digital payment solutions that you will allow your credit union stand out from other financial institutions when combined with our ACH software. The MAP Payment app allows your members access to their accounts, the ability to make mobile payments and have a greater sense of control through their smartphone.
Our Visa Checkout feature allows members to have a quicker online shopping experience by providing a single sign-on for all purchases. MAP has partnered with Visa, the global leader in credit card industry for all of our card processing solutions including debit, credit and prepaid cards.
MAP's Person 2 Person (P2P) Payment option allows members the capability to transfer money to anyone at anytime as long as they have an email or cell phone.
When your credit union invests in MAP's digital payment solutions, such as ACH software, you will not only have access to MAP's team of experts but also access to the latest technology. If you are ready to bring ACH processing technology to your credit union or would like to learn more, contact MAP today.